We will be present to the Eurosatory exhibition in Paris from 11 to 15 June 2018.
On this occasion, we will present in preview our latest product: the LRF 1550 SR+.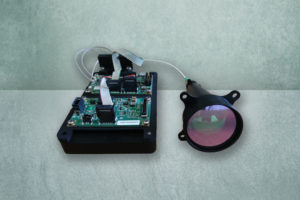 This new OEM Laser Rangefinder is meant as a solution for a big challenge: to meet the « SWaP-C » requirements of multi-function imagers and UAV's optronic gimbals.
We report on a monostatic fully fibered Laser Rangefinder based on a one lens collimator used as the aperture of both the emission and reception channels.
For more detail to the LRF 1550 SR+, meet us at booth HALL 6 GF 733 !
Visit the Eurosatory Website